Click here to book a same day reading.
 Click here to book a your own personal tarotscope reading.
 Click here to book a relationship reading.
This is a time of moving on and moving forwards. A time to truly put the past in the past, your worries behind you. you need to make a decision this week, it may be an important one, and if in doubt, seek advice from someone with wisdom and knowledge that can help you. Meetings and interviews are very significant this week, and a chance to get things sorted out.
Godfrey's message to you is you are driven and focused, nothing and no one can stop you. You have wanted to move on for a long time now, and this is all starting to manifest itself. Sense and feel your way through the week, go with what feels right, grab opportunities as they present themselves to you. Especially opportunities for change to the home or work situations.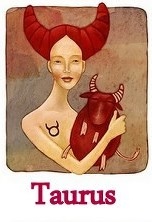 TAURUS 21st April – 21st May
This is a week of taking action and making choices. There are the right set of circumstance's presenting themselves to you, as a way of you making changes to your life. These changes will be for the better. Trust your gut instincts, especially if you feel someone is telling a few porky pies, or holding some information back from you. stay calm, and take things with a pinch of salt until you get all the facts. Now is the time to take some chances and leaps of faith, especially when it comes to doing or trying something new.
Godfrey's message to you is life is for living, and now is the time to embrace your hearts desires, and to do what brings the most happiness and satisfaction. Now and again you need to take a leap of faith, and trust that all will turn out well. Gambles will pay off and result in success. Do not be afraid, as change is necessary in order for your circumstances to change.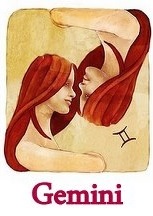 GEMINI 22nd May – 21st June
Your hard work is paying off for you. Make sure you put your feet up, relax, and do something nice for yourself. there is a sense that you are at a stage in your life where you want and need something more. it is time to find what is missing or lacking. Some of you, are looking at a change in your work situations, that will make your life a better one. it is a good time for new jobs and roles. Be open and adaptable this week, flexibility is essential, as situations can get changed at the last minute.
Godfrey's message to you is you are working hard to bring security in your life, the home and family, are important to you. keep working hard, as you are heading towards the security you crave, both financially and emotionally. The rewards will be endless. Money is looking good and you may find you have more money than you thought you had.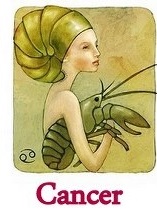 CANCER 22nd June -22nd July
You are stronger than you think. Your strength, courage and determination is required right now. Especially if that means you are having to step out of your comfort zones and personal boundaries. There is good news, and success, and a possible celebration this week. for those of you in a relationship, your moving on to the next level, of happiness and contentment. For those of you single, be open to the possibilities of love and what it can bring.
Godfrey's message to you is you are in a time or reassessing areas of your life, especially the ones that have been progressing slowly. If you want to take a change of direction now is the time to do it, especially if you want to speed up a situation. there are times when you feel a bit low, and you may feel like you do a lot of giving and do not always get the same back. Instead of focusing on the people like that, focus on the ones that love and support you.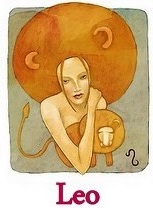 LEO 23rd July – 23rd August
Whilst you may feel up against it at times, and be under a lot of pressure as you have some deadlines to meet, all you need to do, is to pace yourself. Do the right thing, and do everything in the right order, plan everything out, and what you need to do in order to achieve your goals and get to where you want to be. Fresh starts and new beginnings, are on their way. Whilst you may feel up and down emotionally this week, it will all end on a good and happy note all round.
 Godfrey's message to you is you need to focus on what is important, do not let the pressure get the better of you. do one thing at a time, and learn to say no to people who are putting on you. whilst this week has ups and downs, you will find towards the end of the week, a lot happier about what is happening, and the path you are on.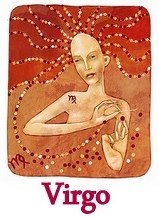 VIRGO 24th Aug – 22nd Sept
There is a period of feeling happy and content, and getting some good news coming in. whilst you may feel like you are having these battles and conflicts inwardly, a lot is to do with you over worrying, and thinking something wont happen, or will go wrong. You are in a transitional stage, where change is happening, inwardly and outwardly, all for the better. It's a good week or appointments or meetings, which will prove to be successful.
 Godfrey's message to you is there are some things in life that cannot be rushed or forced. Even if you feel you have waited long enough, and are ready for something to happen now, you have to trust the universe and spirit that they know best, and when the time is right, everything will happen and fall into place. The right people, and situations will present themselves.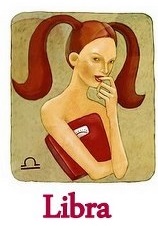 LIBRA 23rd Sept – 23rd Oct
Now is not the time to sweep problems under the carpet, its about hitting them head on and getting them sorted out once and for all. Speak from the heart, so that others can hear what you're saying, if you are then they will react in a calm manner. Legal matters show, perhaps a contract, agreement, or important document is on its way that needs to be read or signed. You are at a stage where there is a completion to a cycle, and a new one is beginning for you. some good news leaves you feeling on top of the world this week. whilst you may not be able to see the outcome to a situation, relax, when the time is right all will be revealed.
Godfrey's message to you is your life is changing, and good times are coming. It's time to make sure you are closing all chapters in your life, before you start your new ones. Life is a series of cycles, and there are many times when there are natural endings and beginnings, this is that time for you. do not worry about what you cant see ahead, trust, feel and sense and take each day as it comes. Nothing is going to be as bad as you think.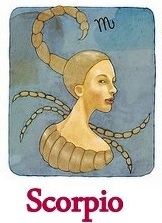 SCORPIO 24th Oct – 22 Nov
This is a good week for any sort of journeys or trips. All of which will prove to be successful and enjoyable. Whilst you may feel torn when making some decisions, it is important to do what feels right in your heart. The past is showing, which means your thinking about times gone by. You may even see or hear from someone you have not heard or seen in a while. There are times when you feel it is one thing after another, don't worry, learn from mistakes, and keep going. Now is not a time to give up, before you reach your personal dreams.
 Godfrey's message to you is you have so much strength, and determination, and not matter what life throws at you, you will always bounce back. Use this when it comes to trying something new. Be careful with your money at the moment, and if needs be cut down on your spending this week, to get yourself out of a tight spot.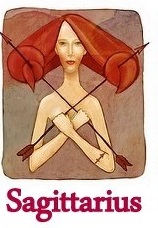 SAGITTARIUS 23rd Nov-21st Dec
There are times when you feel a bit fed up and bored. You need a bit of time to sit and contemplate and meditate, upon your hearts desires. You need to make sure you are communicating, and talking to those, you love and care about, what you want, need and expect from them, even talk about your future, and what you want to achieve. There is some good news, and success, from your hard work and effots. You have some lovely people in your life, ones that you can trust and rely on, so make sure you do trust and rely on them.
Godfrey's message to you is there is someone that can give you some valuable advice and words of wisdom this week. work is looking good, whether you are self employed or working for someone, your hard work is going to pay off. You have some good thoughts and ideas this week, on how to solve a problem, or that link to a project or goal for yourself, that will lead to success.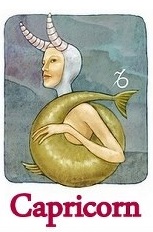 CAPRICORN 22nd Dec-20th Jan
You need some time for you, away from distractions, somewhere quiet where you can clear your head, so you can think and contemplate. You are in a phase of doing a lot of soul searching and inner reflecting. You know you have come a long way in your life already, and there is so much more to come. Everything you are putting your energies into will bring you contentment and success. Eventual success comes from a situation or problem that has been dragging on for you. a situation that has been progressing slowly will start to pick up a pace.
 Godfrey's message to you is take time for you, everything is going to get sorted out. Problems that you have had, that have been ongoing will get resolved, success will come through your hard work and effort. New chapters will open, life will pick up a pace, new people and situations will come into your life, and that lonliness some of you have been feeling will be replaced, by love and happiness, hang in there.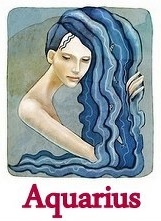 AQUARIUS 21st Jan – 18th Feb
You have so much going on, the pressure is on, and you are up against it. take your time and pace yourself, focus on what is important and leave anything else to another time. stay positive and focused, you are putting all the pieces of your life together. As a result, in order for this to happen, you may need to clear out of your life, people or situations that do not serve you a purpose or make you happy. now this is not always easy, it can be hard, but what you are doing is building firm solid foundations for your life, so that you can make your life a good one.
Godfrey's message to you is if you have a problem, if you feel you are getting obsessed about a person or situation then now is the time to hit it head on, and to stay calm. You are so focused on the material side of life, which is great, as you want that comfort and stability, but what does that mean if you do not emotionally have happiness. Make sure you have an equal happiness, where you have balance of working hard on the financial side of life, but emotionally you have fun, and all you need too.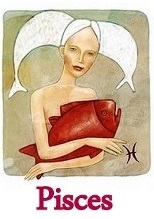 PISCES 19th Feb – 20th March
Everything that is happening in your life right now, is exactly how it should be, whether you are going through a good time, bad time, you need to know you are on the right path and you are heading in the right direction. There is an offer or invite coming in, these come in the forms of offers of help, offers with work, or perhaps romance, all of which are positive. You need to start to explore your options; there is more than one way for you to move forwards in your life. Look at what directions you can possibly take, step out of the box, think bigger, and better, you deserve it.
Godfrey's message to you is now you need to go with the flow, do not fight what is happening around you, whatever your circumstances are, you need to go with the flow, and embrace change as it happens. There is no need to try and fight against anything or force anything to happen, everything that is happening is taking you to a place of happiness and contentment in the long term future.