I try to update these weekly, but do not always have the time, if this is the case please visit the link direct to my official facebook page and the album with all the weekly ones in https://www.facebook.com/media/set/?set=a.321942244589317.74931.252608861522656&type=3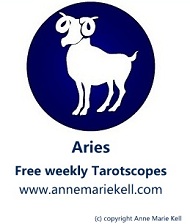 ARIES: 21ST March -20th April
You may feel like there are some situations that are at a standstill, whilst you feel ready and raring to go, there may be a few delays or obstacles to work through. I can see swift change, and enforced change, that will see you getting the right people around you, and bringing the right situations in your life. if you're looking for a new job or role, success shows for you on your career path. There are times when you're thinking and reflecting, you may need some time out from the hum drum and drama of life, so you can have some peace and quiet to clear your mind and think straight. New phases are on their way, successful conclusions to situations bring about change and new beginnings, leaving you feeling on top of the world.
Godfrey's message to you is go with the flow, some things in life cannot be rushed or forced, when the time is right everything will start to fall into place and will start to move faster. Be prepared for all eventualities, good news is on its way, and whilst change may appear to be slow at first, life is changing and for the better. Be on the lookout for some important news that you may need to act upon quickly. What may appear to be the start of a hard week should turn out to be far better than expected.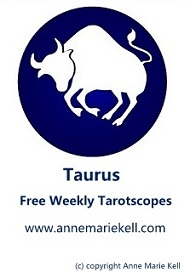 TAURUS: 21st April – 21st May
It's looking like a great week for many of you, you have the wish card come up this week, so make your wish, and make sure it is a good one, and one that is for your highest good!. I can see your head is down, as you work at putting all the pieces of your life together and as you do so you are creating opportunities to better your life. Remember you have everything within you to make your life a successful one, as opportunities come your way, grab them, sometimes you just have to take it and run with it. Good news and celebrations are also showing, bringing about happiness and contentment. There are a lot of positive things coming up for you, keep working hard, it will pay off for you in the long run.
Godfrey's message to you is to keep strong, have faith that you are on the right path, and heading in the right direction. You have been working hard inwardly and outwardly, putting the missing pieces of your life together, can be hard work, it can take time and patience, but you are doing a great job of it at the moment. Before you know it, everything is going to fall into place, and you will be glad that you did it.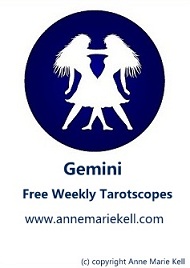 GEMINI: 22nd May – 21st June
If you are looking for a new job or a change in your career, this is a good week to see this happen. New opportunities will bring about more opportunities in the long run. If you have been struggling of late, and someone reaches out and wants to help and support you, take it, as there are times when we can't do everything ourselves. You look to be juggling things about trying to bring some balance in your life, and I see that you have some decisions to make, and struggling to know what to do for the best. Listen to what your inner self and gut instincts are telling you, if you get a good feeling that is great, if you get a nagging feeling that something is not right pay attention to those thoughts and feelings biding your time, and waiting to see what happens. Journeys via road will prove to be successful and enjoyable. You have a lot of strength within you, use the strength, courage and determination deep inside to get you to where you want to be.
Godfrey's message to you is there are times when you feel a bit sad, and it links to the past, and what has happened to you, whilst you cannot change what has happened in the past, you can change your future, and make it a brighter and happier one.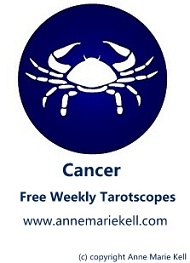 CANCER: 22nd June – 22nd July
Slow down, and take a break when you can, life has been hectic of late, you have had a lot on, and need to slow the pace down, and take time for yourself to rest and relax, and so you can have time to think and contemplate about what you want to do. Now is not the time to rush into anything, but to take your time, especially when making choices and decisions. there are time when you are feeling up against it, and you may feel like you cant achieve what you want too, the message for you this week is slow, and determined steps, again take time out for you if you can, the more tired you are, the more stressed you will get.
Godfrey says that there has been this roller coaster of a ride or emotions for you, and that you have been doing so much, you need to be careful you do not burn yourself out. Take time to do things you love to do, whether it is watching your favourite movie, reading a book, spending time with people you love, relaxation is key for you this week. Also no matter how challenging life can seem, you must keep going, and not give up on your hopes and dreams, you will get to where you need to be, its just there is a little more work ahead of you to get there.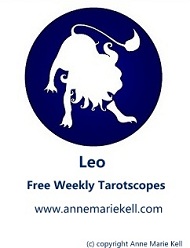 LEO: 23rd July – 23rd August
Peace, balance and harmony are the theme of the week and what you need to work on, especially when it relates to other people or your own emotions. Someone needs your help, support time or attention, look to those that are distant and distracted, or are asking to have some time with you. the past is showing up for you, so this is all about thinking about the past, and happy times that have gone by, it could even be a blast from the past, and hearing or seeing someone that you have not heard or seen in a while. You are very busy this week, and you may find you have to pace yourself or prioritise what is important and needs to be done. For those of you that are single, love and romance are showing, so make sure you are open to love, socialise and be open when meeting new people.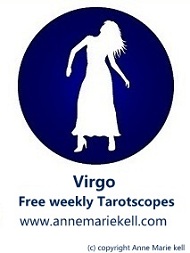 VIRGO: 24th August – 22nd September
You look like you are having these worries, fears and anxieties, and there is a lot on your mind, which can make it hard for you to get the right rest. Its sods law when you feel tired, and go to bed and ping your mind wnt switch off and you have everything running through your mind 100mph. if you get like this, try to sort out what is bothering you in the day or do things like a nice warm bath or a hot chocolate or nice meditation to clear the mind, and help aid relaxation before you go to bed. you are getting some good ideas coming through on how to solve a problem. New beginnings will bring about a change in your life style. It is time to think about your working path, as well as you emotional life, now is not the time to sweep problems under the carpet, but it is more about dealing with them as they appear.
Godfrey's message to you is that every day is a new day to start again, to wipe the days before out, and start with a fresh page. It's time to get to the nitty gritty of a problem or issue, that nagging feeling that you have had, that won't go away needs to be sorted out once and for all. It's time to be open and speak from the heart; bottling things up never did anyone any good, and can lead to you suffering in silence.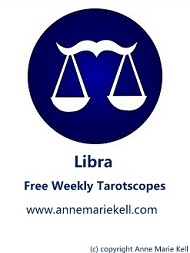 LIBRA: 23rd September – 23rd October
There are happy times around you this week, good people around you, for those of you in relationships, happiness and contentment is showing. You look to be weighing some options up, perhaps linking to finances or the material side of life. it is time to focus on what you want to do, where you want to take your life. it is a good time for projects, and for ideas to flow, so write things like this down as you may want to use these ideas at some point. There is someone that is being argumentative, but do not let them take away the happiness you have been feeling, it's not a time to let other people's problems to become yours. Remember you can't please everyone all the time.
Godfrey's message to you is you have more options open to you than you realise, there is not just one road to happiness and success, be open, and look at everything from all angles. Do not worry about making decisions, your fears are the only thing that can hold you back at this point in time, as long as you listen to what your inner self and gut instincts are telling you, and go with what feels right and true for you, you will always make the right choices and decisions.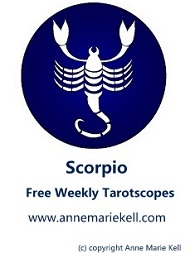 SCORPIO: 24th October – 22 November
Your hard work is paying off for you, and boy have you been working your socks off. Make sure you take time out to rest and relax when you can, so as not to burn yourself out or get yourself run down. There is a problem or situation that you are worrying yourself silly about, worrying about worst case scenario's, about what could happen, what may happen that is not even likely to happen. The worries and fears are far worse in your mind, than what the reality of to happen will be. Be open and adaptable this week, especially when making plans, as there is a period of swift change, which can mean plans get changed at the last minute. You are far stronger than you give yourself credit for; use that inner strength, courage and determination to work through your problems.
Godfrey's message to you is you may not be able to see the outcome of a situation this week, and feel a bit cautious and wary of people and situations. Trust your inner self and your gut instincts, if you get a good feeling great, if you get a nagging feeling something is not right, take your time, and allow more time to evolve and then you will be able to see what is what.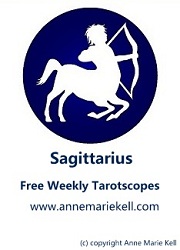 SAGITTARIUS: 23rd November – 21st December
Investing your time and energy into projects or wanting to invest in buying something large is showing as being successful. There are some areas of your life where you want and need something more, and for your soul to be nourished, this is a time of change, and to go on a journey spiritually or literally to find what is missing or lacking in your life. you're working hard towards financial and material security, keep working hard and you will get to where you want to be. For those of you looking at a house move or to buy or sell property this is a great week for this to happen. I can also see you have a close bond and relationship/ friendship, that is blossoming and growing and you have a lot of love and support around you. you are being asked to take a deep breath, and trust and take a leap of faith with regards to a situation or person, know that all will turn out well.
Godfrey's message to you is you it can be so hard to let go of what is no longer needed in your life or not serving you a purpose, as you like to know where you are going, and what you are doing, you like structure and routine, as well as stability, so releasing it, can mean uncertainty, and feelings of doubt. But by doing this can be the best experience, as you make room for what is meant to be to enter your life, that you will find more fulfilling.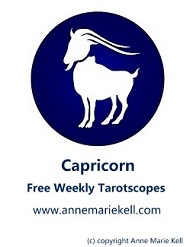 CAPRICORN: 22nd December – 20th January
This week is busy you have got a lot on and the best way forward is to pace yourself, do a to do list, and work out what needs to be done first, and then work your way through your list. There are deadlines that you may need to meet. Keep going now is not the time to give up, even though you may feel like it at times, when the tough gets going, that's when your strength will kick in. there are people that are not pulling their weight, or you feel that are letting you down, and it is important to surround yourself with positive people and situations. Whilst you cannot see the whole outcome to a situation, just take your time, and allow more time and all will be revealed.
Godfrey's message to you is, to pay attention to what your gut instincts are telling you, if you feel something is not right, even if it is just a nagging feeling the chances are you are right. So many times in your life you have felt this, and ignored it, to then discover later on down the road why you got that feeling, have you learnt your lesson? The lesson being, to trust what you feel even if you can't see anything in front of you. Stay calm when you feel up against it, think and plan ahead, that way you will be able to achieve a lot more.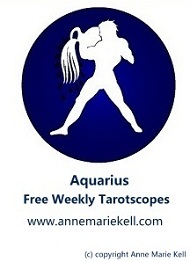 AQUARIUS: 21st January – 18th February
New beginnings and fresh starts are around you, it is time for change, and its change for the better. The rainbow is showing to me, and tells me that the storm is just about over, and the sun is about to shine in your life. Nothing is happening by chance this week, embrace whatever comes your way, try not to fight against change, as it is taking your life to a better place. Notice the people you bump into, here from, situations you find yourself in, as it is all part and parcel of your destiny. Good news links to a reason to celebrate; you are over coming problems and soon will have to make some big decisions. these are not always easy ones to make, but as long as you do what is right and true for you, you go with what feels right, then you will not make the wrong choices and decisions.
Godfrey's message to you is you're in a transitional phase, out with the old and in with the new. As you start on your own new personal journey, be open to the possibilities of what can be. The more good you do, the more good you will receive, rewards will be plentiful. There is no such thing as chance meetings, situations this week, everything and everyone put on your path, will help you to progress and move forwards. It's time to add a little spice and passion into your life, give you something to smile about.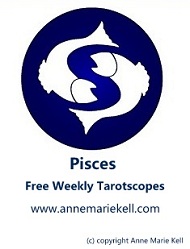 PISCES: 19th February – 20th March
There is a lot to get done at the moment, and accepting help as and when it comes in is important or just asking for help if you need it. There are times when you can't do everything on your own, or at the same time, break things down if needs be, if everything seems a bit overwhelming to you. Focus on what is important, get that sorted out and then work on to the next thing. There looks to be contracts, agreements or important papers, that need looking at or signing this week, it could even be legal matters that are on your mind. Everything you do and say will have an effect on your life right now, and it's about taking action, and making things happen. You may feel you have given everything you have got, at times, this is true, you have been working hard, now it is matter of seeing what happens next.
Godfrey's message to you is as long as you do not try to cut corners, and you pace yourself, and stay positive, you can overcome anything that is thrown your way. Focus on what is important to you, give it your time and attention, and then when you have sorted that out, achieved that goal, you can work on the next. You have been asking for help, your prayers will be heard, and help is on its way, look out for the signs, or which way you need to turn next.
To see your weekly tarotscopes please click on the following link
Click here to submit your feedback.
---
---
Pisces
Jul 09, 2014
by
Pippa Dannatt
It's like youre in my head!!Every time I read my cards or stars from you,Im freaking out cos it is so spot on with my life.One of my fave psychics!

---
free tarotscope
I am a sag. your message is close to my heart and right on target. I need to release but the fear of loosing what was, is what needs to be concord. this is my best route, I needed the extra encouragement. Thank you for a great read. Pam
lol ya human!

---
Which card?
Please can you write down the name of the card that has been drawn for each sign. For example Hermit in Major Arcana or 3 of cups in Minor Arcana. That would be much more useful than just a description because the description is just one interpretation of the card and the readers may have different interpretations depending on what is going on in their lives. Thank you very much.

Response: there is not just one card, the weekly tarotscopes are not descriptions of a card, it is several to make the message for the signs each week, to see the card of the day, you can see the image and the descriptions on those ones on my facebook page xx
---
Pices
Mar 02, 2013
by
Maria FAcer
things are moving for me at work and what you are saying seems to be coming true. I do so hope that this happens. Thank you.

Response: fantastic so pleased xx
---
sagitarious
I find tarot card readong a great inspiration

Response: glad you get what you need from the scopes
---
Spot on for this month, spookily so! xx

---
tarotscope
I feel you have a great insight you leave me wanting more Ihave been fasenated with the spirit world for sometime long may you prosper

---