This week is showing celebrations, and success, good news is coming in for you, your hard work and patience is paying off for you. There may even be some sort of announcement linking to a happy event this week. I can see positive changes, and a new way of living your life, second chances and clean slates as well as fresh starts are also showing. Look out for financial gain, you may find you have more money that you realise, or you will get something happen that links to you gaining more money, maybe a new job, a new role, something paying off for you. Someone could be announcing the news of a birth or pregnancy that is linked to you. It is a time of prosperity and abundance; things are going your way. You still need to do the right thing, and do what is right and true for you and those around you. If you are hoping to move then it's as good a time as any to put those wheels into motion. It's a good week all in all, I think things are going to turn out better than you could have hoped for.
Godfrey's message to you is it is a time of reward, patience is slowly paying off for you, and now the good times are going to start to happen. Change is happening, and it is for the best for you. Hopes dreams and wishes are the focus, and progression, as you take each step forward even more blessings and rewards are coming for you. It's a good week, you have been praying for a good outcome to a situation and you have been heard, and are getting the help you need. Its been a long road in the last few months, but you're at a turning point in your life, where good things are going to start to happen.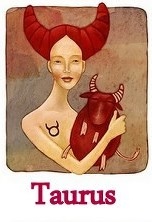 TAURUS 21st April – 21st May
 It is a time of new beginnings and fresh starts, new chapters are opening for you, I can see this lovely beautiful rainbow for you all, which tells me that the storm that you have been through is passing, and that a better time is coming for you. If you want to move or relocate this is a good time to make this happen, it is a good time for trying new things also. You are worrying excessively, worrying about what could happen, what may happen, that's not even likely to happen. For some of you it's that hiding away and not wanting to face your fears, and for others it's a matter of worrying about making the right and wrong decisions. I can see that there are options, and choices to make, and that you are needing to be strong, don't be afraid to step out of your comfort zones, and step out of your boundaries. Sometimes our fears can hold us back from having some beautiful experiences, and it is a matter of feeling the fear and doing it anyway.
Godfrey's message to you is there are so many good things that are to happen for you, and this can be a bit of a daunting time, as it means change, and stepping out of your comfort zones. Because of what has happened in the past, it can cause you to worry about history repeating itself, or things going wrong. What is important is the lessons you learn, everything that happens, is part of you learning, growing and developing as a person. From your life experiences you are a stronger and wiser person for it. Embrace change as it happens, a fresh start, and a new beginning is going to lead you to a lot of happiness in the future.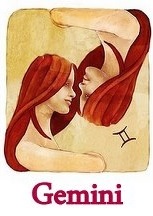 GEMINI 22nd May – 21st June
This is a good time for new jobs, roles and projects. I can see you are looking at what more you can achieve, and what you want for your life. There is this period where to you it may feel like nothing is happening, you may be at a standstill, and feel that life is not moving forwards or back. Perhaps your waiting for some sort of news to come in, or have hit a period of delays, do not worry, when the time is right everything is going to fall into place for you. There will be a few periods of tense times this week, but you know I honestly feel this is due to you bottling things up and not saying how you feel. You may have been trying to sweep a problem under the carpet of late hoping it will go away, this is not the case, you just need to hit things head on and then they will get sorted out.
Godfrey's message to you is its time to reassess some situations around you, when in waiting periods you may feel stuck and feel like you're not progressing, but what is actually happening, is there is something you're missing or need to focus on first. If you are looking for love, and you are not finding someone, it could be you need to actually heal, or spend some time on your own first. If you are wanting a better job, but you cant seem to get that role, perhaps you need to do some learning or training to better your chances this is just a couple of examples of why something may be at a standstill, if you have an area of your life that is like this, take time this week to look at what your missing, or what you need to work on, fill your time whilst waiting, keep yourself occupied, it won't be long before things start to speed up and pick up a pace.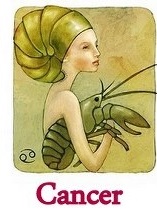 CANCER 22nd June -22nd July
This week is a serious one, it is all about getting problems sorted out, and working through situations. The main thing you need to do is to have an action plan, start with plan A and then work towards plan B and so on. You can't skip any corners at the moment, and need to work through everything slowly and methodically. You have so much to do, and it can be both tiring and draining, but now is not the time to give up, you have to keep going, success is coming, but it is not coming easy. You have some decisions to make, and you need to weigh up your options carefully, and then decide which is the best way forwards. There is a situation around you where you cannot see the outcome just yet, that's because it's not the right time for all to be revealed, you just need to focus on the here and now, do not worry what is ahead of you, when the time is right the outcome will become clear to you.
Godfrey's message to you is don't lose sight of what is important to you, whilst at times you may feel like it is one thing after another, you actually have some lovely things and people in your life. You have been asking for help or for a sign from spirit, and this week sees you receiving a sign from above that all is going to work out for the best. You have always been a fighter, you have bounced back from adversity so many times, and you will come out on top, because of the sheer strength and determination you possess.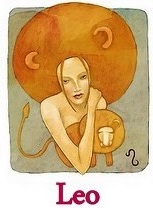 LEO 23rd July – 23rd August
There are times of feeling as if you don't know where to start or what to do first. It can be tiring and draining at times, and this is because of other people trying your patience. There are some big decisions to make this week, they are not easy ones but they are indeed necessary, you need to take your time though, and think and reflect on what is your best approach and your best way forward. What you are screaming out with is for some rest, you are tired, and drained, and need time to rest and recharge your batteries. If you can get some time out for yourself then do so, and sleep and rest. I can see for some of you there is this blossoming of emotions, you feel like you're on the right track, and then for others your feeling down, and wondering if there is more to life. The roller coaster of emotions I feel are down to you being tired and stressed at times. The more you rest, the better you will feel, the more you try to do when you are struggling the worse things will feel. Take time out, and you will soon see that things are not as bad as they seem.
Godfrey's message to you is sometimes you try to do too much; you take on other people's problems. Remember you are one person, and you need others to be there for you too, let people support you and learn to say no a bit more when you have a lot on or you feel drained and tired. Keep going, work through any hard times, and you will come out the other side. It is important that you look after yourself, you can't be of any use to anyone if you are not in top form. Take a break when you can, recharge your batteries, and then you will feel a whole lot better emotionally. You are just as important as anyone else, that's why it is important to make some time for you.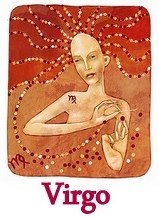 VIRGO 24th Aug – 22nd Sept
There is change in the air and a cycle of your life that is coming to an end, and with it comes a new cycle. Change is good, and it has been a long time coming, with it comes some good news, there is a situation that is going to pick up a pace, and there is a real sense of progression with you. I can see that you need to be on the lookout for some important news or information that is going to help you, or that you need to act upon. Success is showing you are on the right path; new people are coming in some of your lives that are going to be positive influences. I can see periods of confusion, and your worrying about making the right and wrong decisions, relax, everything is going to be fine, all you need to do is make a decision and then take action.
Godfrey's message to you is you are in the throes of change, and as you go through the week ahead, change is starting to happen. On an emotional level you may have thought you wouldn't go down a certain path again, but you know life changes, people change, and situations do, just because you vowed you would not go down a certain path again, and then something happens where you could take that chance and make it work next time, do not cut your nose off spite your face. If it feels right, then go for it, just because something has not worked in the past, doesn't mean it can't work with a different person or scenario next time.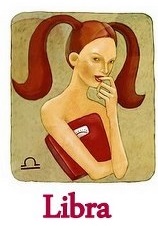 LIBRA 23rd Sept – 23rd Oct
This is a time of clearance, and working on building some solid foundations in your life. The burden some of you are carrying right now is weighing heavy; this is either emotional burden, or just the burden of problems that you have been dealing with. You know in a one-year period things will have changed for the better, and you will have favourable circumstances that will bring some great changes into your life. You look to be having worries, fears and anxieties. There is a feeling of being cautious also, because you cannot see the outcomes to situations around you.                            
Godfrey's message to you is it has not been the best of times for you of late, and it has been one thing after another, but you know everything that happens, and is sorted out, is another step closer to you reaching your dreams and desires in life. It doesn't matter what life throws at you, you keep bouncing back and keep working hard, and try to better your life. This is something to be proud of, and should be acknowledged. This is not a week to sweep problems under the carpet, but rather than get things sorted out, and clear the air, or the energy around you.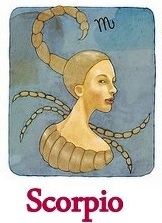 SCORPIO 24th Oct – 22 Nov
For those of you wanting to have a new job, or a new role, this is a good week for this to happen, as I am being shown new things happening on the career front. I can also see contracts, agreements or important papers that need looking at or signing, you have some choices to make this week, but they are yours to make they are not forced on you. Legal matters show also, but I get a good feeling with them, and do not feel that the outcomes are bad. I am also being shown there is a situation where you may not be able to see the bigger picture, perhaps you cannot see the outcome of a situation, this is nothing to worry about; it is more a matter that more time is needed. Take your time, feel and sense your way through the week ahead, you are very in tune with other people and situations, so if you get a good feeling about something then go for it, equally if you get a nagging feeling something is not right pay attention to that and wait and bide more time.
Godfrey's message to you is you have the world in your hands, it's just a matter of deciding what you want to do, and then taking action to go for it. You have many good people around you that want to support you, lean on them when you need too. Financial success is on its way, and the hard work you have been putting in to getting your life will get sorted out. Be patient when waiting for news to come in, it's on its way you just need to wait a little longer. Spiritually you know what is right and wrong, trust your intuition this week, and go with what feels right to you.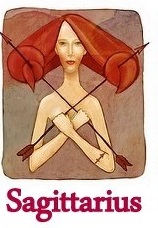 SAGITTARIUS 23rd Nov-21st Dec
Your head is down and you're working hard, I can see you putting all these pieces of your life together, bit by bit, and the concentration that comes with it, is immense, your strong, you are focused and you will get to where you want to be. There is also some good news, and this sense of happiness and contentment. The only thing I am seeing that you need to really be aware of is to not put pressure on yourself, there are deadlines to meet, that people have set on you, or you have set on yourself, but at the same time just remember you are one person there is only so much that you can do. Do what is important and leave the rest to another time. Happy times show emotionally, and it is a good time for love and relationships.
Godfrey's message to you is this is a good week, and you're on a roll. Your emotions are what matters, and being open emotionally. The only thing you need to do, is to not take on too much, pace yourself, you do not need to sort every area of your life out in a week. There is a lot of love surrounding you, people that love and care for you, for some of you new people are coming in on a romantic level, for others you will feel a close bond, and feel joy and happiness. Make the most of all the good times you have this week.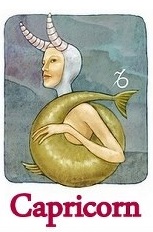 CAPRICORN 22nd Dec-20th Jan
It looks like you are all going through some big changes in your life; these changes are occurring within you and around you. I can see you are working towards financial and material security. If you are looking to move home, then now is the time to start to look or plan for it. I can see eventual success to a problem that has been on-going, and that there are new beginnings happening in your life. A new phase will bring about opportunities to better your life. There looks to be an element of positivity around you, it's all down to you as to whether you take opportunities as they present themselves, as it is all about choice and taking action. But you know there are so many possibilities of change for you, and they are all for the better.
Godfrey's message to you is you are working towards your aspirations, and your dreams for the future will come true. Right now you need to focus on your home, your family and the people you love. There are a lot of good energies around you this week, think about what you want to do and then go for it. You have new cycles starting, that are going to bring about you feeling like your life is complete and whole. Well done keep going you are doing so well.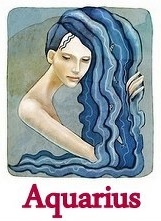 AQUARIUS 21st Jan – 18th Feb
You know there is no such thing as being unlucky I truly believe we make our own luck in life, if you think lucky, even when nothing is happening, then positive things will happen. It is hard for you at the moment, I can see some of you are struggling, and at times feeling like you have given it your all and have nothing left to give. There are times when you are feeling like you are being pulled in different directions, and thats because you are worrying about making the right and wrong decisions. There is a time of reassessing the situations around you, and looking at a change of direction. Progress may appear to be slow, but you are getting there, and you are heading in the right direction, just keep going, believe that you can achieve anything, work hard and use that inner strength and determination.
Godfrey's message to you is you have come such a long way already in your life, whilst it is still a hard time for you, you are gaining strength, and life is slowly changing for you. This spell of upheaval that you have been going through will pass, and lady luck will shine on you again. Right now stay focused on the issues at hand, stay strong and work through them, this last part of the year is about clearance, and out with the old and outworn to make room for the new.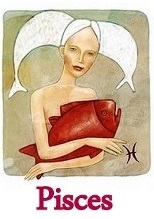 PISCES 19th Feb – 20th March
This is a great week where all your hard work is starting to pay off, if you can spoil and pamper yourself and you deserve something nice. I can see that there is a new opportunity that is ahead of you, but in order for this to happen something must come to an end, it is like a chapter that is closing so a new one can open. There is a lot of hope this week, new horizons and opportunities, change is around you, and it links to home or work, if you are looking for a new job, or home then this is a good time for that to fall into place.
Godfrey's message for you is this week is that you are still progressing and you are heading in the right direction. There are calmer times that are ahead of you, and new horizons are showing. You need some peace and calm, time to contemplate, and think about what you are going to do next. The light at the end of the tunnel is showing, it is a time to rest and recover, make sure whilst you are doing so much that you take time to recharge your batteries also, there is only so much you can do, and you need to be at full strength to keep the pace you are working at.
One Response to "Weekly Tarotscopes 4th October – 10th October"