It is time to take a new approach and attitude. Problems should start to end now. Keep things simple, there is no need to overcomplicate things more than they need to be. Pay attention to small details, so you do not miss anything out. Good news and success will be assured; your hard work is paying off for you.
 Godfrey's message to you is now is not the time to avoid problems, hit them head on and get them sorted out once and for all. Stay calm, know that there are times when you have to face some challenges, but you are strong enough to cope with whatever is thrown at you. Stand your ground, and do not take no for an answer this week.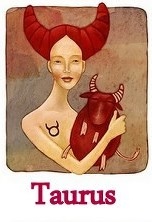 TAURUS 21st April – 21st May
You are in a period, where you are waiting for something to happen, it may be you are waiting for some news. Be patient, it is coming, but you need to be a little more patience. This is a time of sudden events that just pop into your life from nowhere, and then comes the big decisions of whether to stay on your current path or choose to take a new one.
Godfrey's message to you is listen to what your inner self is saying when deciding what you want to do and where you want to take your life. a problem that you have been having will be sorted out soon enough. Create your own luck, by changing your mind-set, from I can't to I can and will.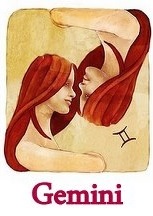 GEMINI 22nd May – 21st June
Lady luck is shining down on you this week. whatever you want to do, where ever you put your focus, you are guaranteed success. There is news for some of you of a birth or pregnancy. For others, it is a time of focusing on your goals, for positive changes to work, and for meetings and appointments, which will prove to be successful.
Godfrey's message to you is keep your head down, start from the bottom and work your way up, that is when you will find that everything will run smoothly. Come to some sort of arrangement or agreement, that will be for the benefit all of. A new phase will lead to a change in your lifestyle for the better.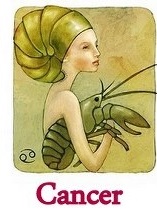 CANCER 22nd June -22nd July
It is time to weigh up your options carefully, in order for you to decide what is going to be right for you. there is some good news on its way, and situations that have been progressing slowly should start to fall into place. Be careful with your pennies, and keep an eye on them, do not be tempted to overspend. Paper work is important, something that needs to read and signed.
Godfrey's message to you is do not be hesitant, when it comes to you making a commitment to a person or situation. you have some choices to make, and when doing so, think about the long term benefits, not just short term fixes. You are on the road to success and happiness, keep moving forwards.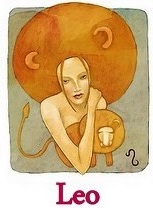 LEO 23rd July – 23rd August
Your mind is working overtime, with fears, worries and anxieties. It is time to reassess some situations around you, especially in areas that have been progressing slowly. It may be that you have gone as far as you can and now you need to explore your options and look at making a change and taking a new direction. Actions and choices are a must, if you want something bad enough, you have to get out there and find it. Opportunities will present themselves, when you least expect it.
Godfrey's message to you is the pressure is on, and you are up against it, pace yourself. learn to say no if others are putting more pressure on you, to do more than you can. Stand up for what you believe is right for you. Now is no time to skip corners, start with the most important thing, and work through slowly and methodically, to achieve success.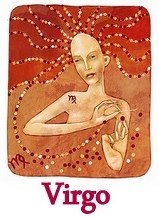 VIRGO 24th Aug – 22nd Sept
Flexibility is a must right now, especially when making plans for the week ahead, as they could get changed at the last minute. Swift change may initially bring a bit of chaos, but once the dust settles, all will turn out well. The home and family are important, as you start to sort out some issues you have been having. Don't get too het up about what is or is not happening, relax, and just go with the flow, to ensure everything runs smoothly.
Godfrey's message to you is take time to reassess your situations carefully. The more you put into making change, the more you will get out. There is a person of interest this week, that wants to know a bit more about you, or a situation around you.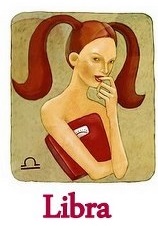 LIBRA 23rd Sept – 23rd Oct
There looks to be some pleasant surprises for you this week. I can see you need to explore your options; there is more than one way for you to progress forwards. I can see that you are trying to put some money by, many of you are wanting to save up for something. There are offers and invites coming in, perhaps even a helping hand.
 Godfrey's message to you is you are working hard to bring about more security in your life. As you take steps forward, you will find that you will find new ways to bring abundance towards you. New opportunities will take you down a path of even more opportunities. Grab them when they appear, as they will change your life for the better.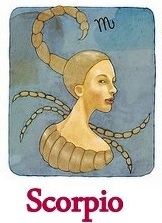 SCORPIO 24th Oct – 22 Nov
Let the thoughts and ideas flow freely through your mind, be open to some of the thoughts and feelings that you are getting. Nothing is happening by chance, destiny is working its magic, notice the signs, the people you meet or speak too, how the synchronistic events fall into place. There are times when you feel fed up, and want to do something more than you are doing. Well now is the time to look at what changes you can make in order to find happiness.
Godfrey's message to you is there are some happy times ahead, you need to embrace change, change is good, and it is what is needed in your life right now. There is no point sitting and just thinking how you would like life to change, you have to get out there and make the change you want to have in your life. Come on now you can do it!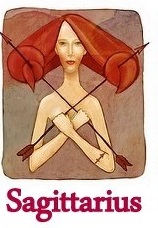 SAGITTARIUS 23rd Nov-21st Dec
This is a great week for you, your hard work and dedication is paying off. Your finances look to be better, and you need to make sure you spoil and pamper yourself now and again, as you deserve it. If you can take some time out to rest and relax now and again, this is the time to do it. There are the odd frustrations, and times when you do not have as much patience with people as normal but that will soon pass.
Godfrey's message to you is now and again in life, you have to grab what you can, and take a risk and leap of faith. It is time to do or try something new, you have nothing to lose and so much more to gain. Step out of your home comforts, spread your wings, it is time for you to fly.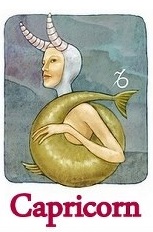 CAPRICORN 22nd Dec-20th Jan
There is so much that you need to get done this week, and the pressure is mounting. Take a breath, take a step back, and think about priorities, what is your priority right now and needs your utmost attention. Once you work it out stay positive and focused, and do not take on anything else until you sort that out first. This is a time of making decisions, there is no making wrong decisions, the ones you make are the ones you are meant to make. Trust your intuition at all times.
 Godfrey's message to you is it is a time of fresh starts and new beginnings. A new path is ahead. legal matters, and paper work will be relevant, pay attention to the small details, to not miss out on anything. Restore peace, balance and harmony, by finding inner happiness and contentment for yourself, as a result your friendships and relationships will improve and life will get so much better.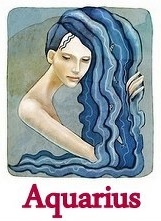 AQUARIUS 21st Jan – 18th Feb
You are making progress, and wanting to make changes in your life. trips and journeys, will see you feeling happy and content. Emotional struggles will lift when you truly decide where you want to take your life. be open to the possibilities of changes around the home or work. If you want to move, perhaps relocate, or get a new job or role, this Is the time to make it happen. Be open to the people you meet, especially those of you that are single, as love can strike when you least expect it.
 Godfrey's message to you is you are entering a new phase, as one cycle completes in your life, a new one will start for you. Change can be slow, it may feel at times as if not much is happening, but behind the scenes, the manifestation process is happening for you. It is important to think positive thoughts, think about your dreams and goals, to help to bring them to life.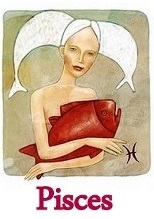 PISCES 19th Feb – 20th March
You have a busy week ahead, there is a lot to get done, and at times you will feel that you have very little time to do it. I can see on the one hand that your friendships and relationships are blossoming and deepening. Then on the other hand, it looks like there is someone that is being off, or argumentative. Stick close to the positive influences in your life, those that genuinely want to help and support you. the past is showing, it may be thinking about the past more, it could be that you have a blast from the past and hear or see someone that you have not had contact with for a while.
Godfrey's message to you is now is not the time to rush into anything or do anything on a knee jerk reaction. Take some time out, to think and contemplate, and meditate. Make plans for your long term future. if you get a good feeling about something, go for it, but if you get a nagging thought or feeling that something is not right, bide your time and wait for something better.