March discount on all readings, no code needed offer comes off at checkout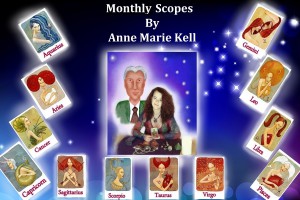 March Monthly Tarotscopes
ARIES 21ST March -20th April
On an emotional level, you are happier and content. Relationships you have with others are deepening and blossoming. Your prayers have been heard, and your angel's guides and the universe are helping you to find the answers you're looking for. There are times when you feel you have done as much as you can in a situation; all you can do now is see what happens. This month sees a need to work on getting balance in your life, so that is runs smoothly. You are working hard on your finances, and for some of you looking to move home. Success is ahead, and what you put your energies into this month will prove to be successful in the long-term future. Someone needs your time and attention help and advice this month.
TAURUS 21st April – 21st May
You are being practical this month and focusing on the material side of life. You have worked hard and come a long way in your life already. Now is the time to look ahead at what more you can achieve. Look out for offers, invites, or proposals that link to work, or to relationships it could even be an offer of help. If you can take some time out, this is the month to do it, to rest, relax, and recharge your energies. I can see this is a month of achievement, you're on a roll, and that you need to look out for news or a letter concerning money. There is a celebration to come. It is a time to commit yourself decide what you want to do, and make plans to set the wheels in motion. Look out for opportunities to change your life for the better.
GEMINI 22nd May – 21st June
The past is showing, and I get this sense of a time of reflection and thinking about your past like taking a trip down memory lane. It could be that you have a blast from the past, and see or hear someone that you have not heard or seen in a while. This is also a good time to meetings, interviews, and appointments. There is someone that wants to help and give advice, this would be someone that has knowledge and is good at giving advice. Believe in yourself, do not let your doubts and fears hold you back. This is not a time to sweep problems under the carpet, but more about hitting them head on. Problems may strike when you least expect it, do not worry, they are not long lasting and will be swiftly sorted out.
CANCER 22nd June -22nd July
You are going through a time of change, and looking at fresh starts and new beginnings. There is a lot of changes to come to you that are going to take you down a path of meeting new people and having some new positive experiences. I can see that you are looking at your finances, or you need to and there is a reassessing of finances, and looking at them. Whilst you may not have everything you want in your life at this current point in time you will have what you need, and what you do not have, or what you does not work out, will be replaced with something better, so do not worry, everything is in good hands. If you want to take a change in direction, now is the time to do so. Especially in areas of your life that have been progressing slowly.
LEO 23rd July – 23rd August
Your hard work is paying off, and this month's sees you having time to relax, and reap some rewards. Indulge yourself in some much needed pampering, or treating yourself to something nice. Be proud of what you have and are achieving, as you have been doing so well. The home and the family is important, and spending time with those your love and care about is what is needed. Good news and success is on its way, situations that have been at a standstill will pick up a pace. Decide on your goals, be clear as to what you want to do, once one thing falls into place, you will find very quickly many other things will fall into place for you. You are on the right path and heading in the right direction. Well done, you are achieving and doing well.
VIRGO 24th Aug – 22nd Sept
It is important to remember that every day is a new day to start or try again. It's never too late to do anything, is what I am trying to say. do not feel you have missed out on anything, or time has passed you by and you have wasted time. Everything is as it should be, and a new phase is coming where it will lead to a change in your life style for the better. You are in charge and in control, far more than you realise. There is no need to rush or force things to happen, there is no sense of urgency, so take your time, think, reflect, and plan ahead. Remember there is no right or wrong decision to make, as long as you listen to your intuition you will make the right one always. Clear out the clutter in your life, anything that is not making you happy, or serving you a purpose, make room for the new
LIBRA 23rd Sept – 23rd Oct
There are times when you feel emotionally torn, and you are wondering what to do for the best to help your current situation. There is a period of you needing to take charge and control of situations around you. There is a healing phase you're going through, life has been tough for you of late, you have been through a lot, and I can see that there are times when you are feeling a little low. There is also a sense that you feel that you are giving a lot to a situation or to others, and are not getting the same back in return, which can leave you feeling frustrated. Be open and adaptable to change, especially when it comes to making plans as they look like they can get changed at the last moment. You have far more strength than what you give yourself credit for. There is nothing you cannot achieve or do in life when you set your mind to it.
SCORPIO 24th Oct – 22 Nov
It's time to take a leap of faith, and take some risks, now and again you need to do this to change your circumstances or situation around you. There are some contracts, agreements, or important papers that need looking at, or perhaps signing. There are big decisions to make, and this appears to link to financial and material matters. Remember you have the world in your hands, you are free to make your decisions, there is no right, and there is no wrong. New opportunities come from a trusted source, and will lead on to further opportunities in the future. Cross the T's and dot the i's leave no stone unturned. Check paper work, and be thorough in your approach, finding out all facts to situations is what is needed.
SAGITTARIUS 23rd Nov-21st Dec
Avoid negative people and situations, people that are causing conflicts. Someone is being argumentative this month, and it is important for you to surround yourself with positive people and situations. As one door closes you will find another one will open, you are in a time of transition, keep life simple, focus on your goals, and whilst you may have gone as far as you can in one situation, there is a new path ahead that will take you to your ultimate goals, but it perhaps isn't the way you envisioned it initially. Strength, courage and determination is needed, you have it all within you, to overcome any problems in your life. Nothing is happening by chance, go with the flow, embrace change, as you are where you are meant to be.
CAPRICORN 22nd Dec-20th Jan
There are times when you feel as if it is one thing after another, or your having to dealing with everything at once. Work through things slowly and methodically, keep going, perseverance is a must, as you will get to where you want to be, it is just a matter of pacing yourself. It is going to be a very busy month for you; there is so much to do and so much to get sorted out. Whilst your busy, make sure you pay attention to your gut instincts, and if something feels right that is great, equally if you get a nagging feeling something is not right pay attention to those thoughts and feelings too. Success is ahead, and there are some positive times ahead this month. Your moving on and you are moving forwards. Change is good, and leads you on a new adventure.
AQUARIUS 21st Jan – 18th Feb
There are many things that are worrying you or causing you a concern. There is this feeling of your stomach churning, especially those of you that are waiting for some sort of news, or waiting for something to happen, there is the good news coming in, and I am getting words like getting the results you wanted, you will sort a problem out, you will achieve the best outcome. There are pressures, you have a lot that you need to get done, a situation around you is not totally clear cut, you can't see the outcome, but that is because you need to focus on the here and the now, and more time is needed, and then when the time is right you will find all will become clear, and you will see what is what. Take your time, listen to your intuition and do what feels right to you.
PISCES 19th Feb – 20th March
You are up against it, and there are times of sheer frustration, as there is a sense of there not being enough hours in the day sometimes. You have choices to make and it is important to focus on your hopes, dreams and wishes, rather than focus on the negative in your life. Make a wish as the wish card has come out, and watch as it manifests itself into your life. Eventual success comes from a problem or situation that has been dragging on for you. Hit problems head on, now is not the time to sweep them under the carpet, the only way they will be sorted out is when you deal with them. Whilst it isn't always easy when you are faced with challenges, you will find that you can and will achieve so much and you will overcome adversity.
2 Responses to "March Monthly Tarotscopes"